Elevate Player Experience with
Webhooks
Deliver real-time, personalized bonuses to your players and increase engagement, retention, and overall revenue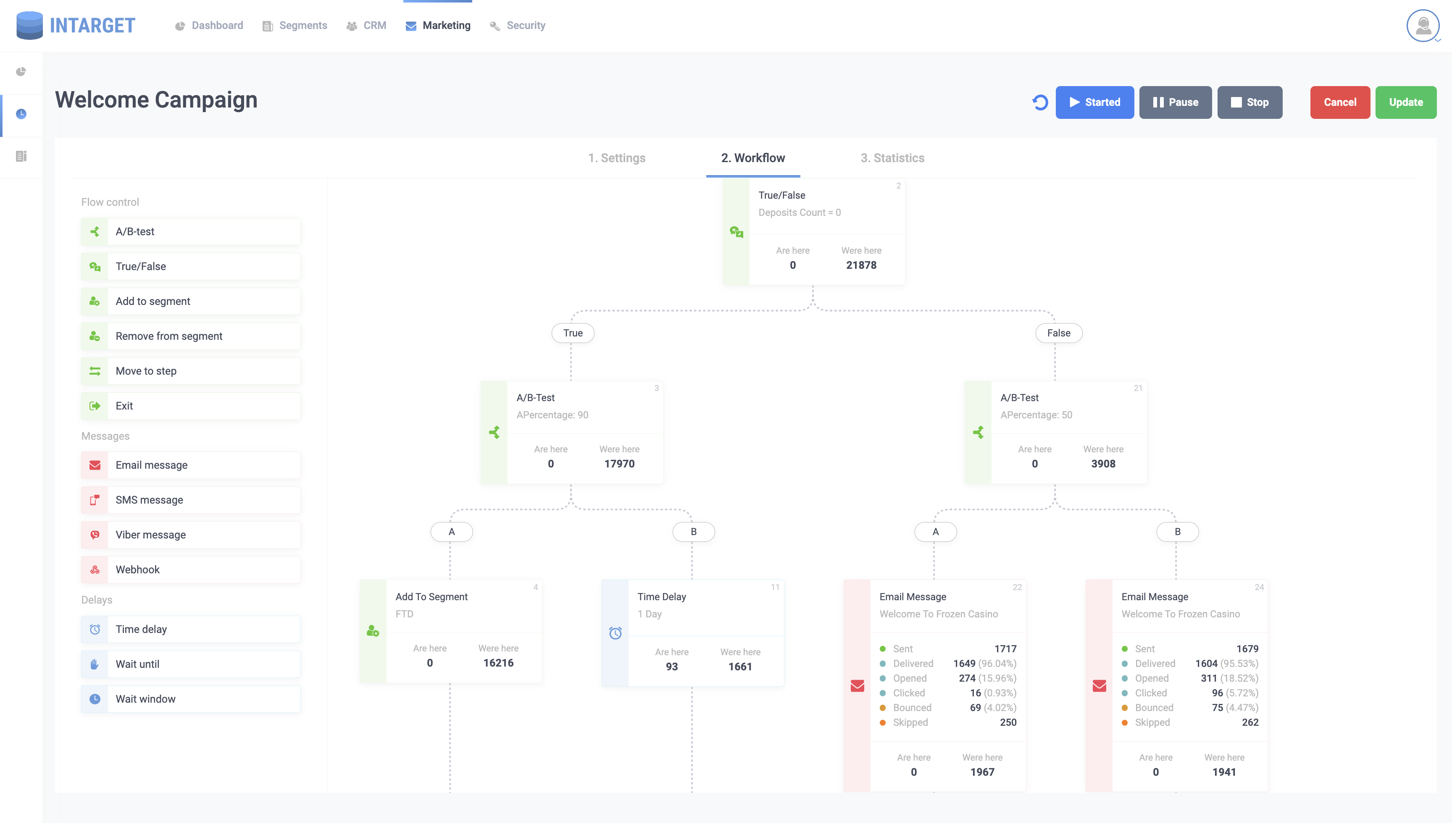 A webhook, in simple terms, is a virtual messenger that connects your online casino platform with other services or systems, like InTarget.
Think of it like a notification system that sends and receives updates between different parts of your online casino business.
For example, when a player meets specific conditions for a bonus, the webhook sends a message from InTarget to your bonus system, which then automatically triggers the bonus for the player.
This way, webhooks help automate processes and ensure a smooth, personalized experience for your players without manual intervention.
The Ultimate Tool for
Automation
Webhooks are a powerful tool that enables seamless communication between InTarget and any third-party service. They provide a real-time channel to send data, allowing you to automate marketing processes and enhance the overall user experience on your platform.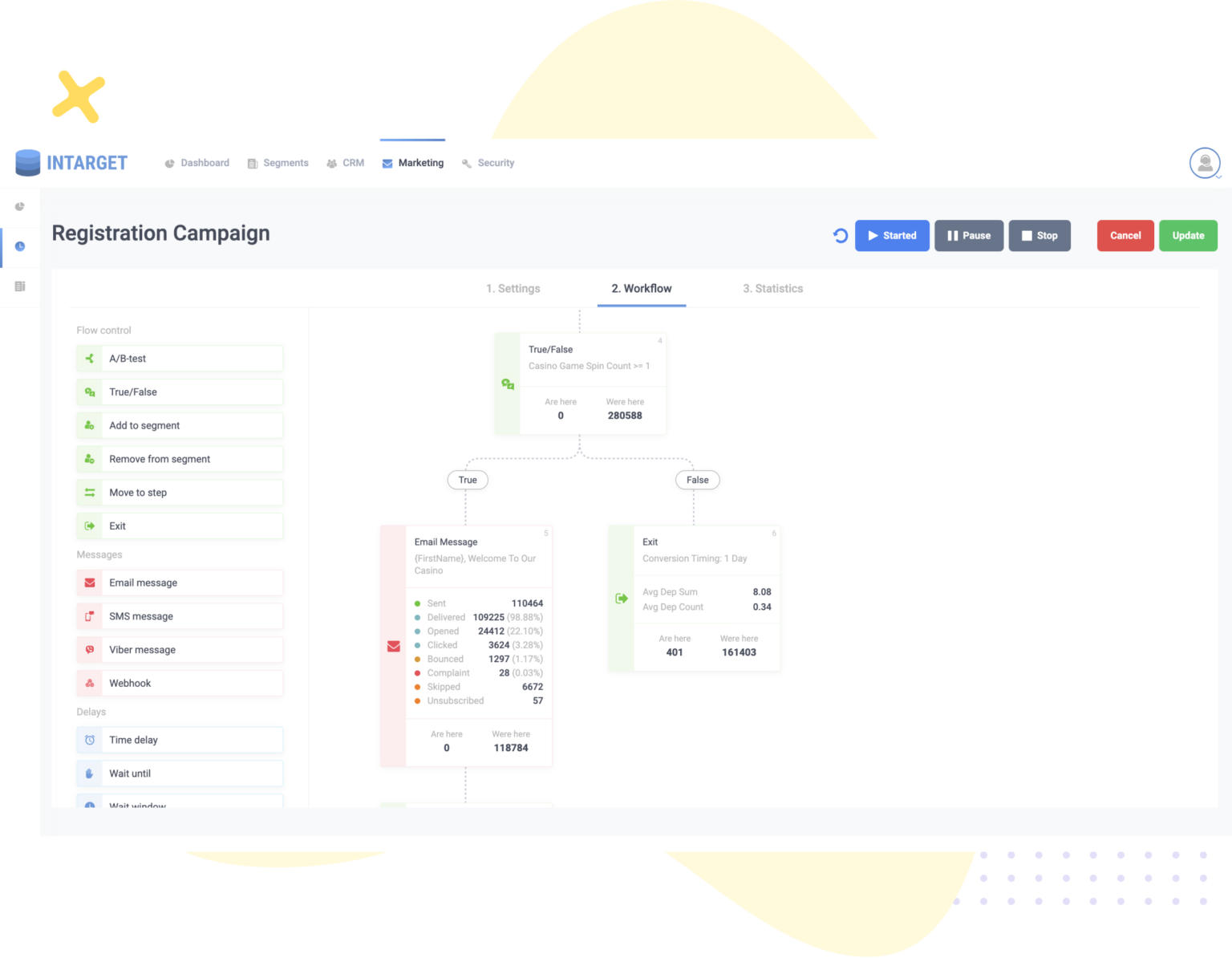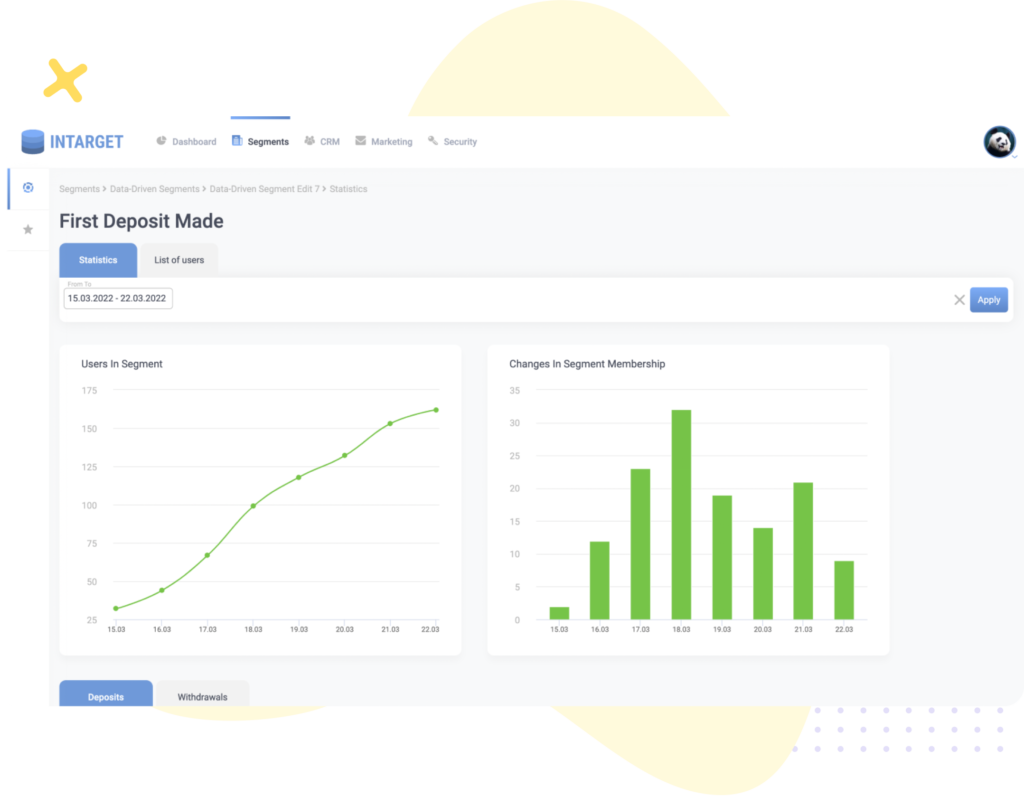 Personalized

Player Experiences
Enhance your players' experience by offering personalized bonuses and rewards based on their gameplay and betting patterns.
With webhooks, you can easily trigger custom rewards or promotions. Keep your players engaged and loyal by delivering a truly tailored experience.
Using webhooks, InTarget can send real-time notifications to your online casino or sports betting platform whenever a player meets specific conditions for a bonus or promotion.
This ensures that players receive their rewards instantly, making for a more satisfying and engaging experience.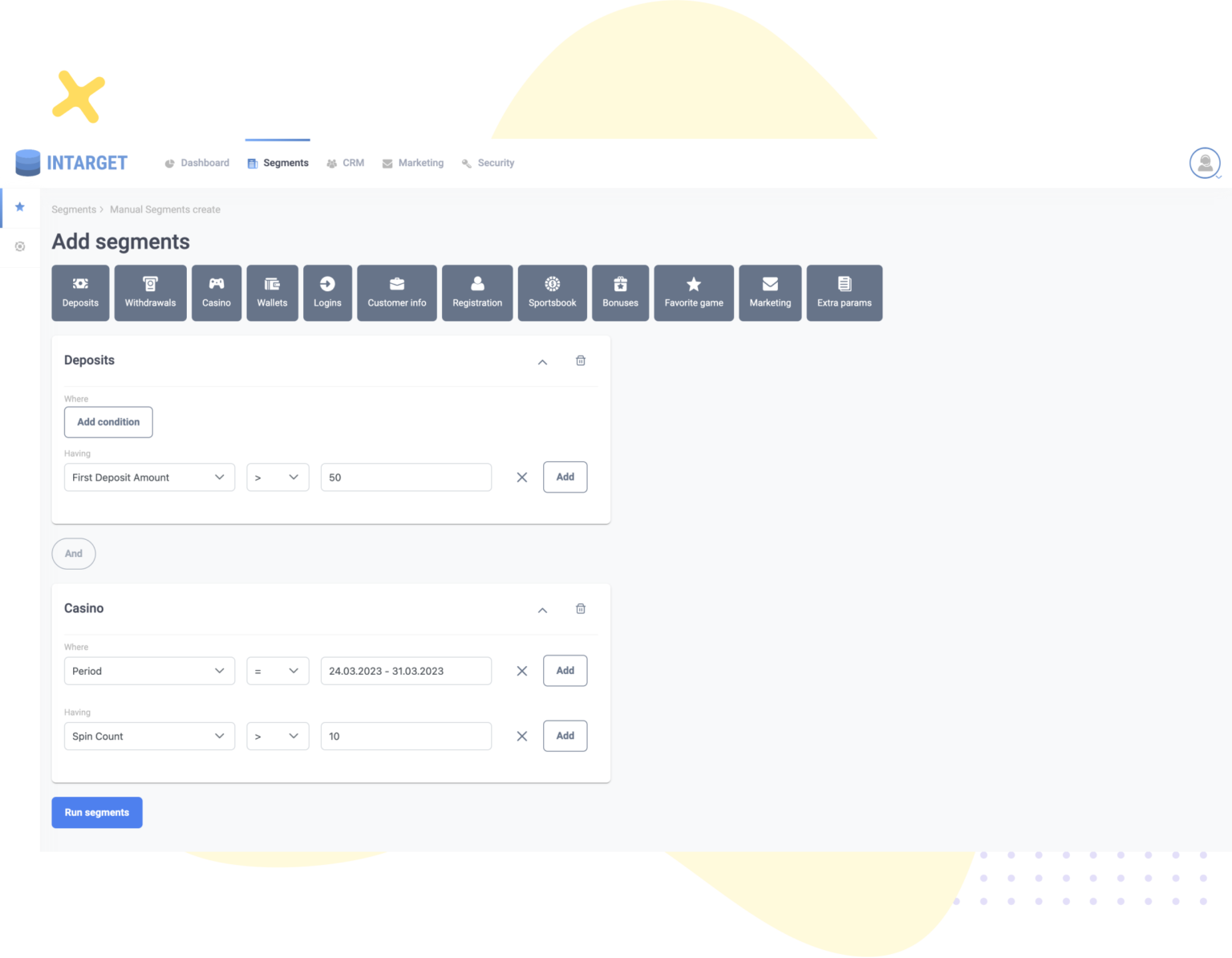 Yes, I want a personal demo!
We look forward to exploring how we can help you achieve better results