SMS Marketing for
iGaming
Unleash a strong bond with your audience due to SMS marketing services for casinos and sportsbooks from InTarget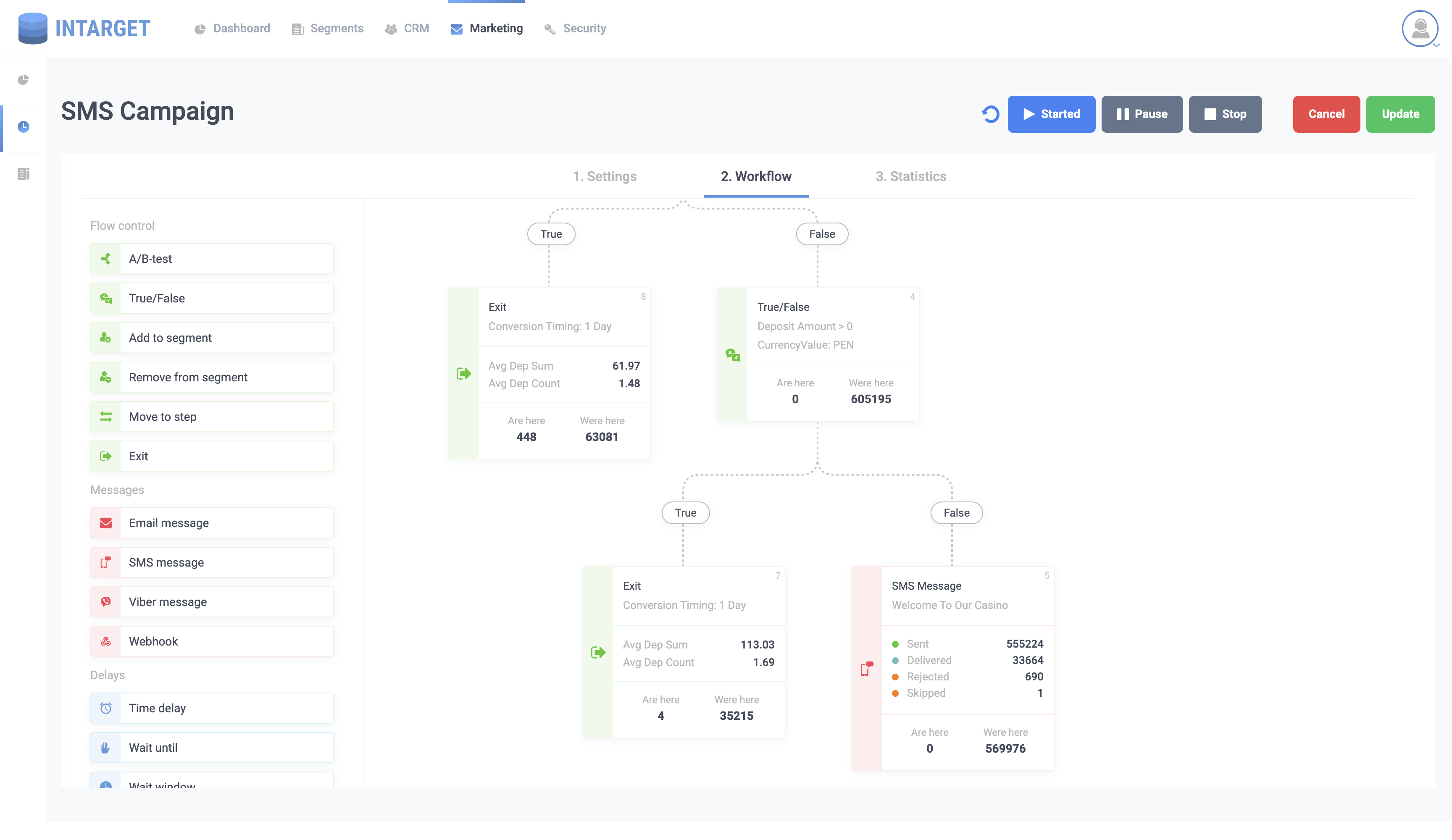 Become the lord of customer engagement by tailoring breathtaking SMS campaigns exactly to your customers' needs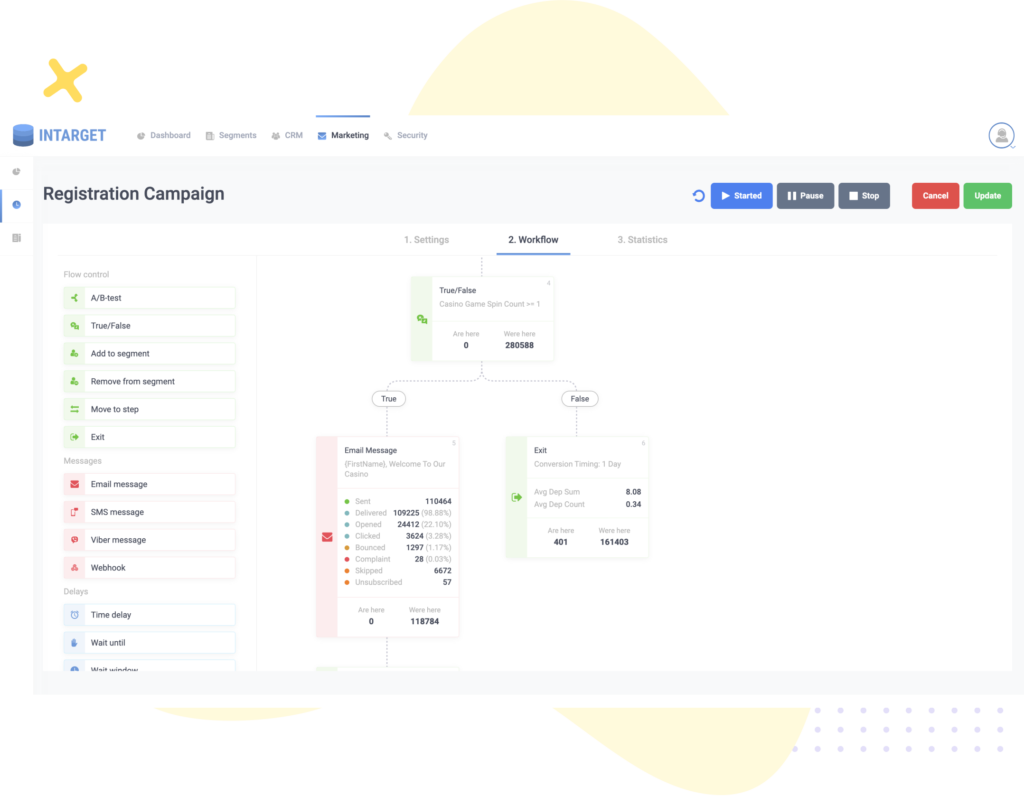 Email Campaign in Just a
Few Clicks
Being creative in SMS marketing takes much fewer efforts with InTarget! Try our drag-and-drop campaign builder that lets you create any targeted campaigns in minutes.
Right SMS For The
Right Players
How to know what exactly communication your customer is expecting from you?
Segmentation as a part of the SMS marketing solution enables you to affect your customers efficiently, making your messages be as targeted as possible.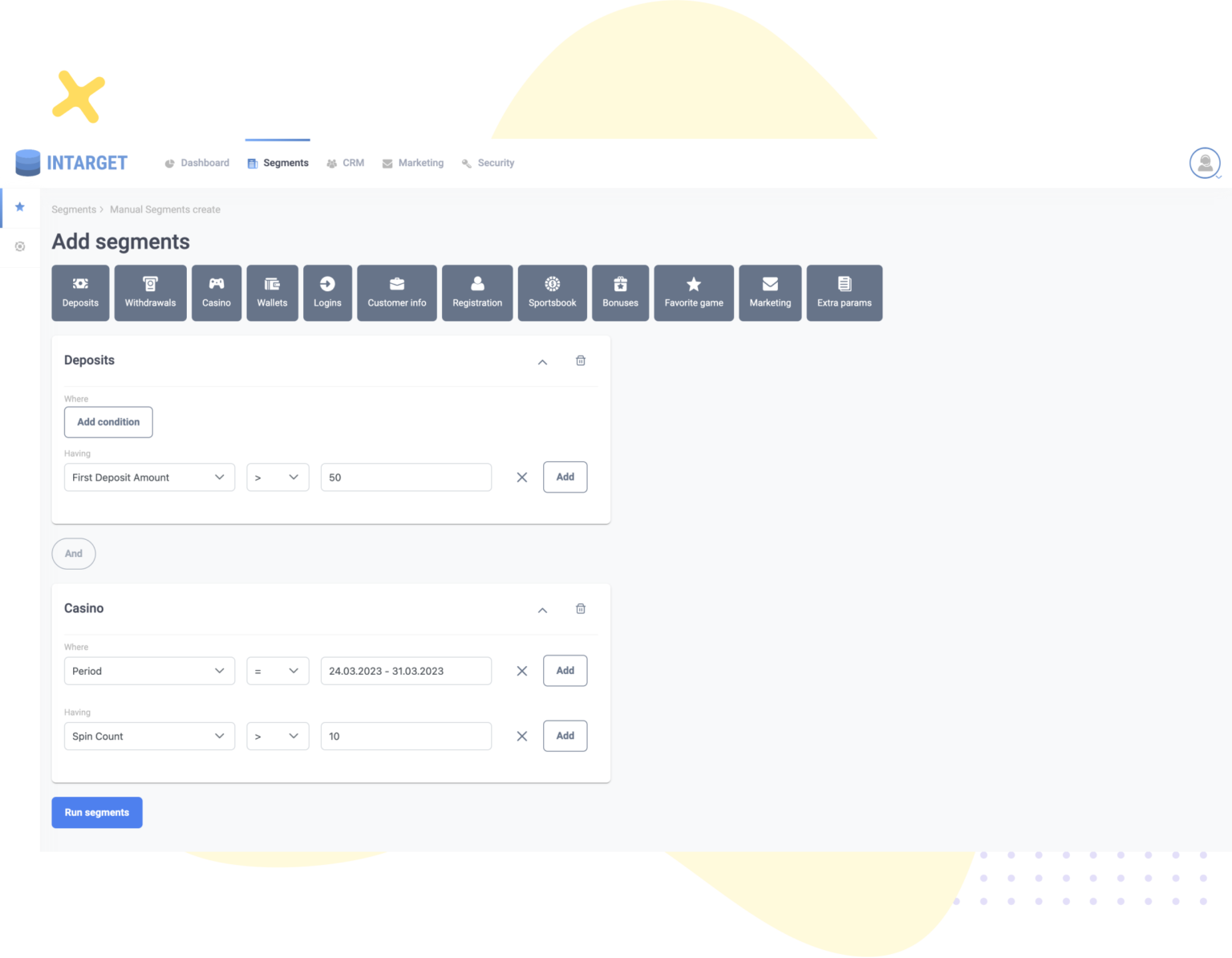 Reporting enables you to monitor the performance and effectiveness of your campaigns. Make your SMS be opened, clicked, and with more deposits as a result.
Be efficient. Be flexible.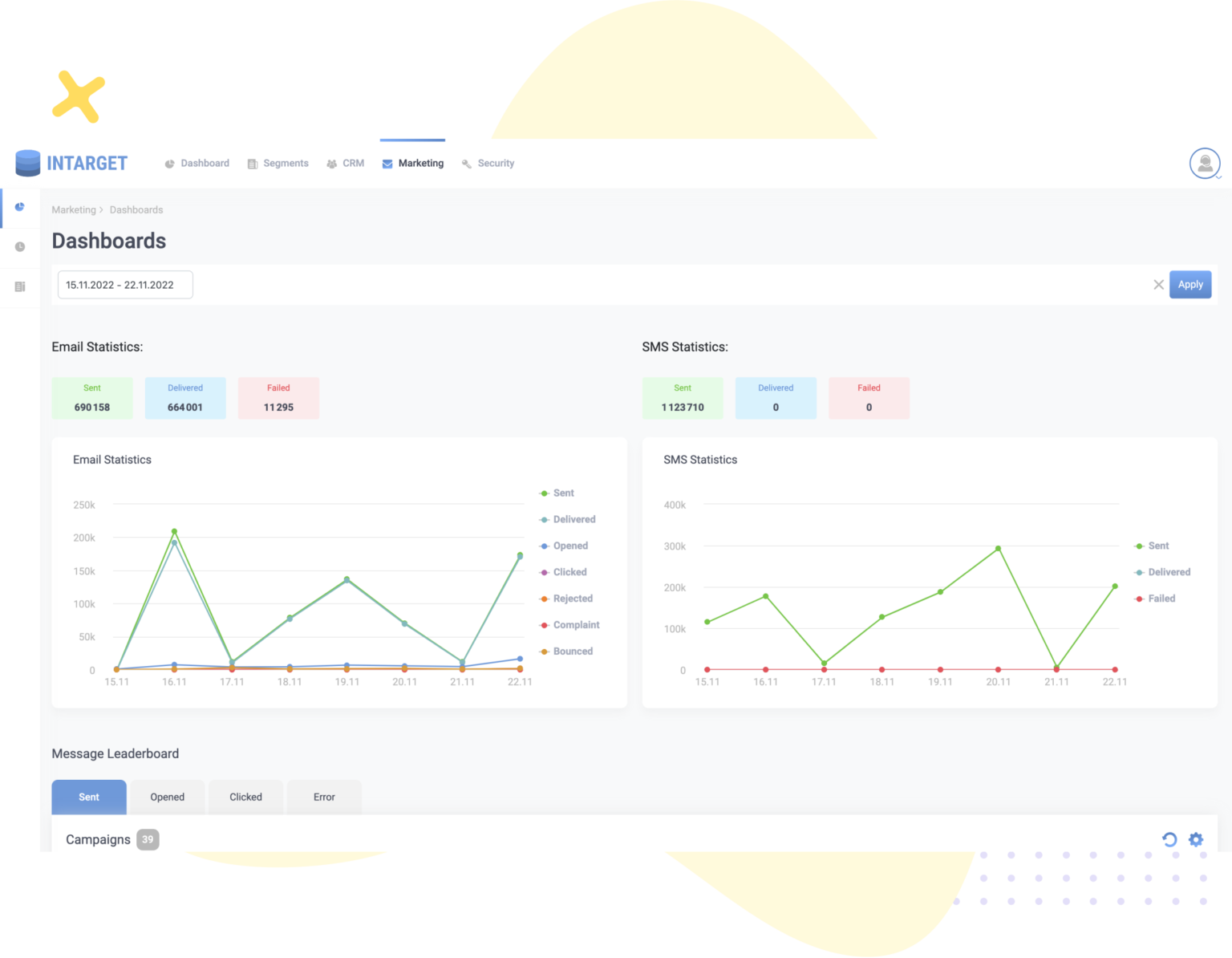 Yes, I want a personal demo!
We look forward to exploring how we can help you achieve better results