Lifecycle

Marketing Automation
Become a powerful master of customer experience with our marketing automation software. Boost LTV, control user engagement and influence interaction with your site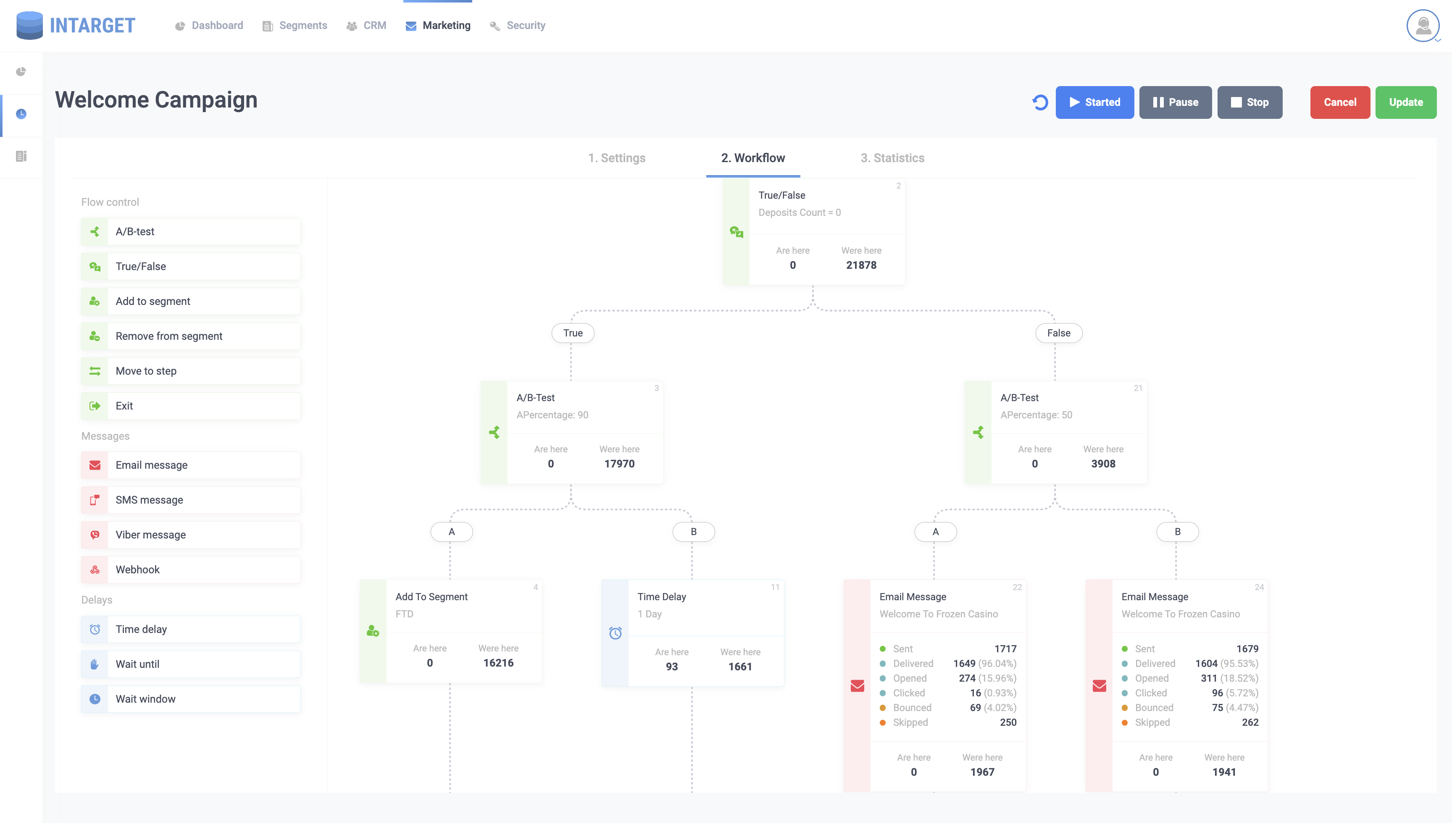 Lifecycle
Drag-and-Drop

Campaigns
Our drag-and-drop campaigns enable you to create sophisticated lifecycle marketing programs with unlimited data points in real-time mode effortlessly.

You will not get lost in the endless data array labyrinth anymore!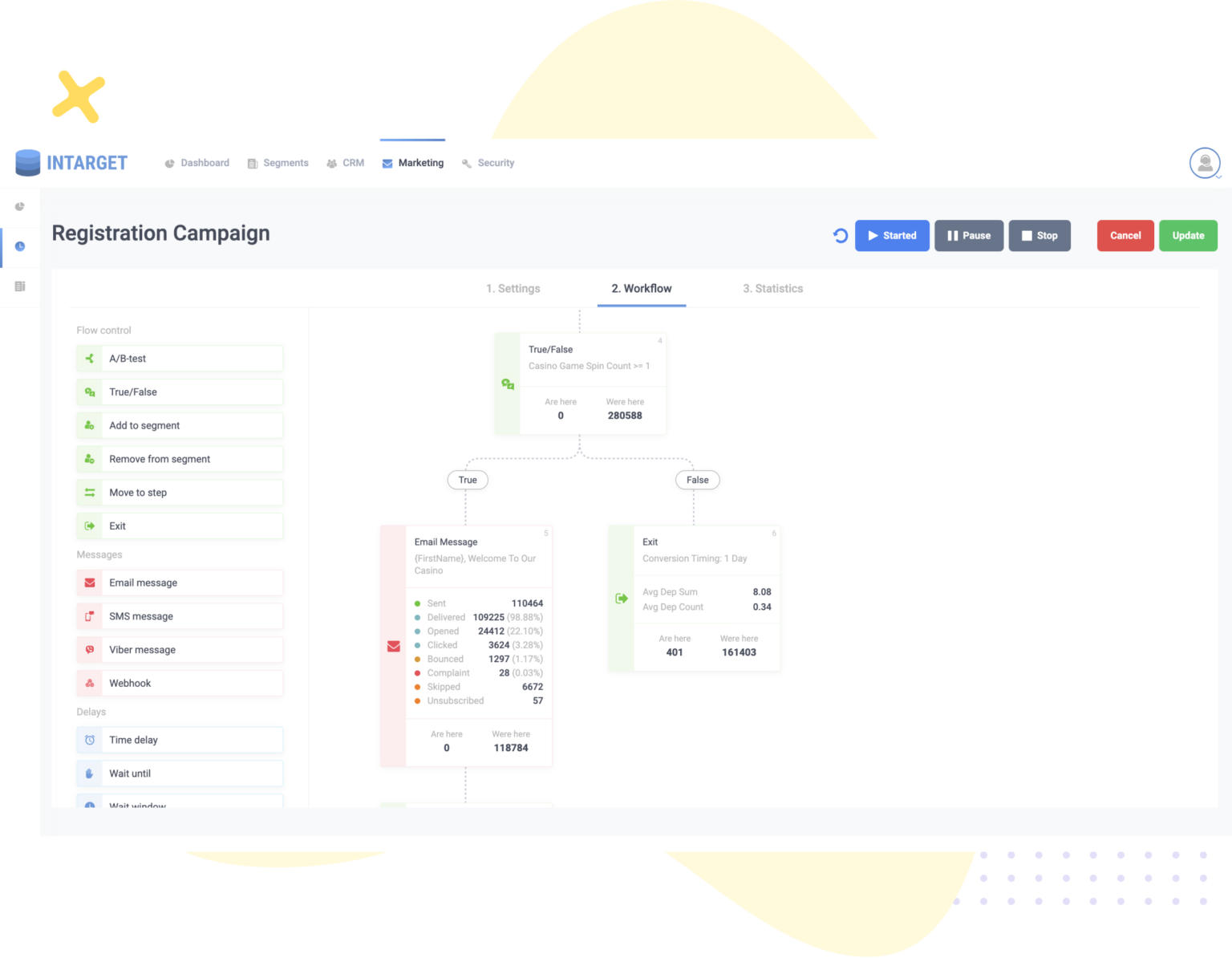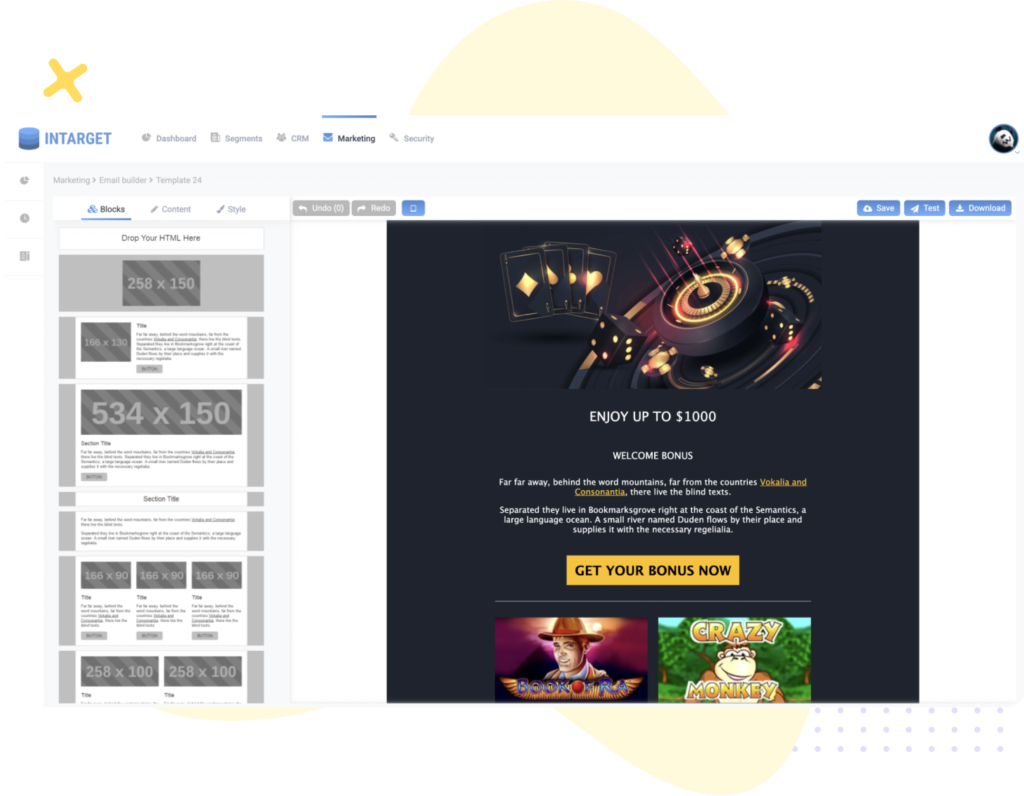 As a marketer, you have always dreamed of perfect breathtaking email campaigns but always had to stick to the ordinary ones due to the lack of implementation time?

Now you can bring any of your bold ideas to life in no time by using our highly customized data-driven email campaigns with exclusive drag-and-drop functionality.
"Speaking your customer's language" is a vital concept of every business.

InTarget UI allows you to conduct advanced filtering and segmentation of your audience with less effort based on the hundreds of processed demographic and custom event data stored inside Rich User Profiles.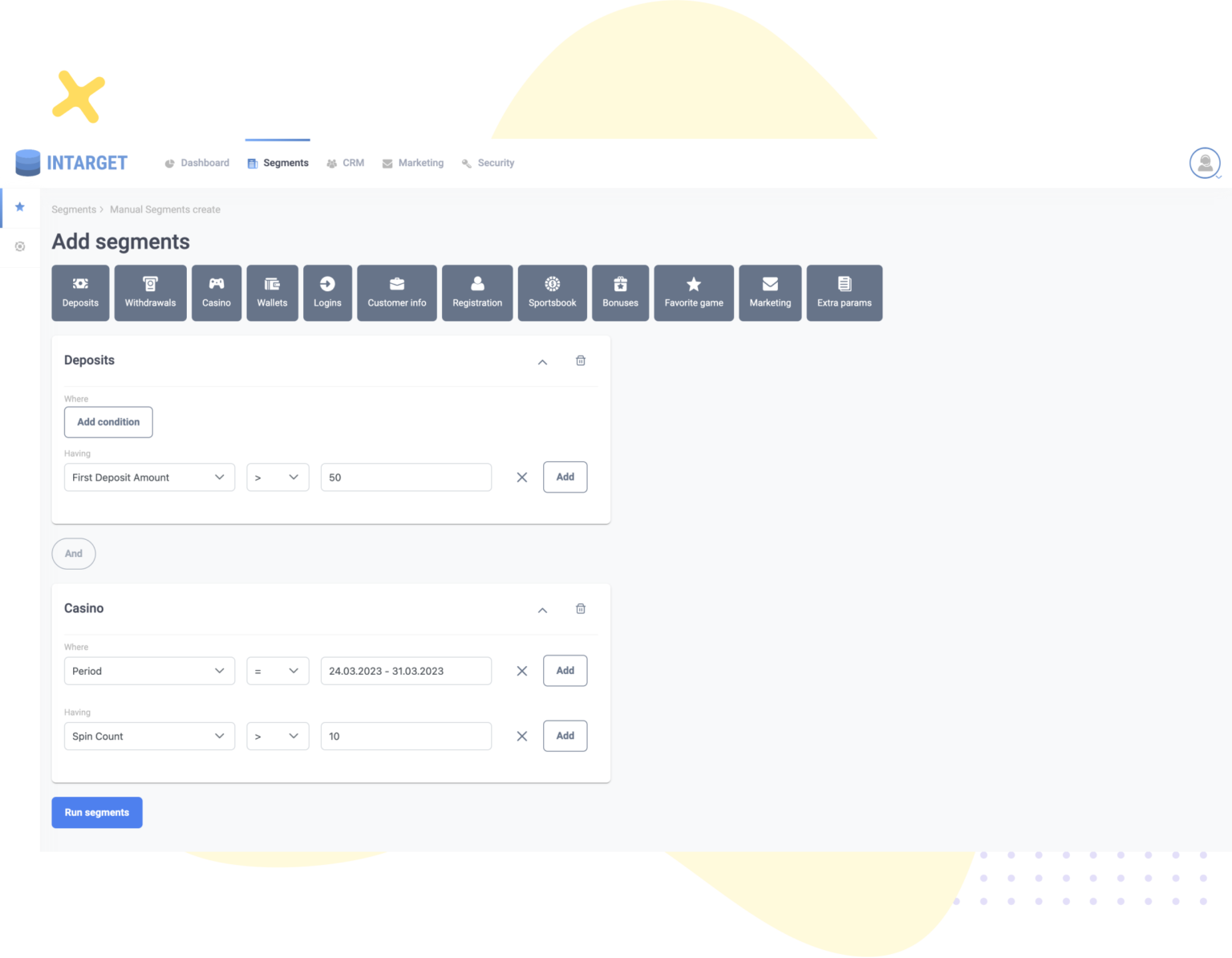 Attract. Retain. Return. Due to a custom-tailored automation marketing solution from InTarget, you will manage and affect any segment of your audience in order to retain existing ones.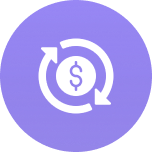 Welcome Messages
Convert your new players into first-time depositors.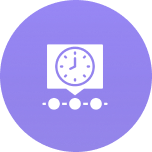 Retention
Send the relevant offers via the most receptive channels.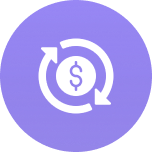 Reactivation
Reactivate players by sending engaging offers.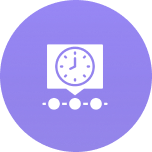 Congratulations
Celebrate customers' birthdays or anniversaries.
Yes, I want a personal demo!
We look forward to exploring how we can help you achieve better results